eckfactor publicised the Pride of Australia National Medal for 2011 and 2012 on behalf of News Limited.
The Pride of Australia National Medal recognises the unsung heroes who typify our nation's great reserves of community spirit, and eckfactor was tasked with creating newsworthy stories around the nomination process and publicising the award ceremony.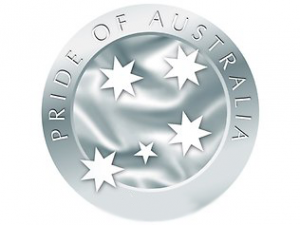 Despite the involvement of Australia's biggest publisher, neither stories about the nominees nor the awards themselves were guaranteed coverage in News Limited titles. The challenge, therefore, was twofold: attracting publicity from other media outlets, as well as papers in the News Limited group.
After interviewing selected nominees, eckfactor secured local and national radio and television coverage on 2GB, 2UE, 6PR, WS-FM, The Project, Sunrise, Sky News and the Today Show.
eckfactor's digital arm, Perfeckt, filmed interviews with winners and nominees on award night for distribution to interstate TV and radio networks. Post-event, eckfactor placed these videos with the media and continued to facilitate interviews with medal winners across News Limited titles as well as other metropolitan media, in particular radio.