Dog Whisperer Cesar Millan Live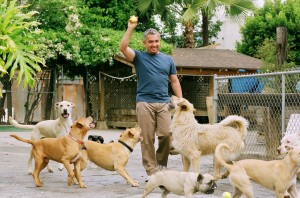 The TV Touring organisation turns television sensations into live stadium acts, and Cesar Millan's National Australian Tour was no exception.
With the world's most famous Dog Whisperer coming to town, eckfactor was tasked with generating a publicity campaign to turn awareness into ticket sales.
The key to the strategy was flying Cesar to Australia in advance of his first show, creating an intensive interview schedule for national and local TV, metropolitan print, and over 40 radio stations. The coverage ranged  from A Current Affair and Sunrise to The Daily Telegraph and the front page of the Sunday Tasmanian.
As each piece of coverage had to drive ticket sales, each interview and article pointed to Cesar's tour dates and website. End result: a publicity campaign that reached 14 million eyeballs, and sellout shows across Australia.
Poppy Montgomery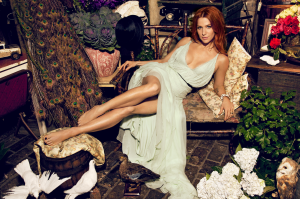 After a seven-year stint on the crime drama Without a Trace, Poppy Montgomery began headlining the hit program Unforgettable on the Nine Network.
When she visited Australia after season one eckfactor was engaged by Sony Pictures Television to manage her tour.
As Unforgettable was then off-air, eckfactor concentrated on raising the profile of the star with lavish fashion spreads, glossy feature interviews and appearances on morning TV shows. Accompanying video and photos of Poppy were seeded online, generating additional international exposure.
Coverage highpoints included a four-page fashion spread in Sunday, Australia's highest circulating weekly magazine; six pages in the Women's Weekly, Australia's highest circulating monthly magazine; and a full-page profile in the Sunday Telegraph, the biggest circulation newspaper.
Dr. Oz Tour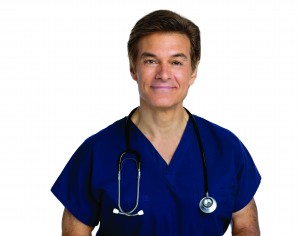 Mehmet Oz is a Turkish-American cardiothoracic surgeon, professor at Columbia University, and star of The Dr. Oz Show, a syndicated TV program that grew out of his appearances on Oprah.
In 2011, Mehmet visited Australia for a two-day press tour and eckfactor developed a jam-packed media program that raised his profile and showered publicity on his TV show.
The whirlwind tour racked up 35 interviews, covering a myriad of topics such as anti-ageing, weight loss, superfoods and summer tips, to position Dr. Oz as an expert on all health matters and attract viewers to the show.
Highlights included his two appearances on morning television, stories in 12 weekly publications, and Dr. Oz assessing the health of star radio duo Kyle and Jackie O live on air by the regularity of their bathroom habits.
As a result of the talent tour, Dr. Oz became a contributor to the Morning Show and New Idea magazine, with bi-monthly TV appearances and articles.
Donald Trump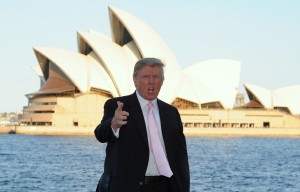 When mega-tycoon Donald Trump, the world's best known billionaire, was preparing to headline the National Achievers Congress in 2011, eckfactor landed the plum publicity gig for the man known worldwide simply as "The Donald".
Media operatives nationwide clamoured for an interview, but eckfactor adopted a very selective, "less is much, much more" strategy for a celebrity of his rarefied status. Top-tier media were granted the "scoop" on Trump's first speaking engagement in Australia: a Today Show TV exclusive from New York; a radio exclusive with Alan Jones on 2GB; and a feature story exclusive with Sunday Magazine.
Outcome: the property mogul, business guru and cult phenomenon from his TV series The Apprentice dazzled 10,000-seat crowds in Sydney and Melbourne with his insights on success, investment and achievement, after tickets quickly sold out.
Very few publicists get the chance to put Donald Trump on their CV. It is a source of pride to eckfactor that he acknowledged their work before and during his visit with a book bearing his signature under these words: GREAT JOB! THANKS. Enough said.