Sony Pictures Television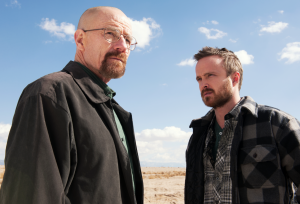 eckfactor managed marketing and media relations for Sony Pictures Television in the Australia/New Zealand region for 10 years from 2004, reporting initially to Los Angeles and later Hong Kong and London.
eckfactor supported the marketing and publicity departments for all SPT's free-to-air, subscription television, IPTV and mobile clients, across all major series and titles: from multi-award winning Breaking Bad to Dr. Oz, and the soaps The Young and the Restless and Days of Our Lives.
In addition, eckfactor supported all SPT talent tours, from conception through to planning and execution, working with broadcasters, talent managers and the media.
Harpo Productions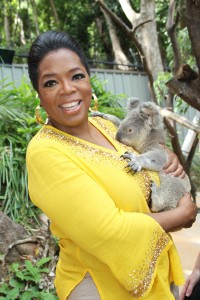 eckfactor managed media relations for Oprah's Ultimate Australian Adventure, the biggest tourism promotion and media event staged in Australia since the Sydney 2000 Olympic Games.
eckfactor was appointed by Oprah Winfrey's television company, Harpo Productions, for her high-profile "Down Under" project, which featured two of her talk shows broadcast from the Sydney Opera House.
eckfactor worked closely with Tourism Australia and Qantas, who originally secured this major event for Australia.
Key areas of activity included media relations and development of an online registration and accreditation site, which also serviced media requests for images and information and carried regular postings from Oprah.
Media relations for the tour included Oprah's visits to Hamilton Island, Uluru and Melbourne, as well as her only media conference. Held in the Concert Hall at the Opera House, more than 200 media attended, including 26 camera crews.
eckfactor also managed stakeholder relations for the tour in collaboration with Momentum2, working with government, government agencies and sponsors. The list included Tourism Australia, Qantas, NSW Government and regulatory agencies, Victorian Government and regulatory agencies, Sydney Opera House, Network Ten and State tourism offices.
In addition, eckfactor handled "tune-in publicity", supporting Network Ten to drive viewers to Oprah's Ultimate Australian Adventure specials.
dmg radio Australia (now NOVA ENTERTAINMENT)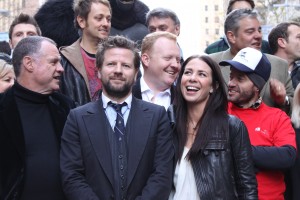 eckfactor managed program and corporate publicity for dmg Radio Australia (now Nova Entertainment) over a five-year period from 2006.
This involved PR for individual station brands, including Nova 969, national initiatives across the Nova network, and the launch of digital stations Koffee and Novanation.
eckfactor also managed publicity for Nova 969's on-air personalities, program content and management team, as well as social media, marketing and promotional initiatives.
Managing Director Karen Eck reported directly to Nova CEO Cathy O'Connor to drive corporate messages into trade and consumer markets.
SBS Television & ABC TV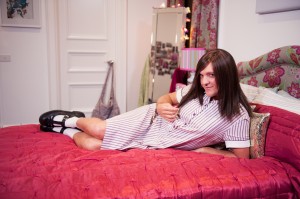 eckfactor has managed unit and special program publicity for several television broadcasters, including SBS Television and ABC TV.
eckfactor worked on Shaun Micallef's widely acclaimed Newstopia series on SBS, and also handled unit and launch publicity for Chris Lilley's hit series Ja'mie: Private School Girl on the ABC.
Nickelodeon Kids' Choice Awards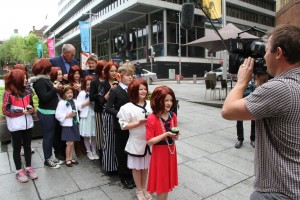 eckfactor was appointed to handle the publicity campaign for the 2011 Nickelodeon Kids Choice Awards, which honour programs and personalities in television, movie and music, as voted by viewers of the Nickelodeon channel.
The event generated 195 media clips with an estimated editorial value of $3.2million.
While the awards themselves, with their "orange carpet interviews", are a natural for publicity, the big challenge was to generate newsworthy stories about the voting process, plus the introduction of a cheeky new category: Slime Minister.
eckfactor co-ordinated photoshoots with nominees including Karl Stefanovic, Kerri-Anne Kennerley, Bindi, Robert and Terri Irwin, and placed stories in mainstream publications to create interest in the awards and drive young viewers to vote.
As well, eckfactor was responsible for using publicity to sell tickets to the awards show – very successfully, as the event sold out in just 40 minutes.
To introduce the new category of Slime Minister, eckfactor coordinated a public stunt/photoshoot with 25 children dressed as "Mini Julia Gillards", complete with signature hair and business suit. As this coincided with the former Prime Minister's 50th birthday, the stunt made it on to Nine News, Sky News, A Current Affair and Sunrise.
The digital team at Perfeckt also filmed and photographed 2011 KCA and posted clips to YouTube, creating a cascade of thousands of video views. And due to eckfactor's intensive press campaign, 2011 KCA received a record number of more than 1.6 million votes.
eckfactor also managed media relations for the next iteration of the Kids Choice Awards, called Slimefest.
Raising Children Network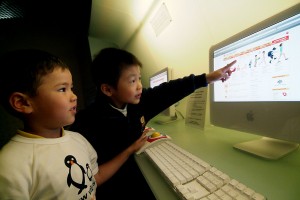 The Raising Children Network engaged eckfactor to launch its groundbreaking website, raisingchildren.net.au, at the Powerhouse Museum in Sydney. This site is the complete resource for parenting, from newborns to teens.
The eckfactor drive generated an estimated $880,000 worth of publicity value for RCN, including a five-page spread in The Australian Women's Weekly, a double-page spread in New Idea, and interviews on the Today Show, Mornings with Kerri-Anne, and a widely syndicated interview on radio legend John Laws' program.
eckfactor was also engaged for the media campaign for the Raising Children DVD at the Museum of Contemporary Art in Sydney, which was launched by then Prime Minister John Howard. His announcement that the DVD would be available free to all new parents received widespread media coverage.
It is estimated that the DVD media campaign generated nearly $600,000 worth of editorial value. Stories appeared in all major Australian papers including The Australian, The Sydney Morning Herald, Sydney's Daily Telegraph and Sunday Telegraph, Brisbane's Courier Mail and Sunday Mail, Melbourne's Herald Sun and Perth's Sunday Times. Television coverage included Sunrise, ABC News, and 9AM with David & Kim, plus another interview with John Laws.
KidsCo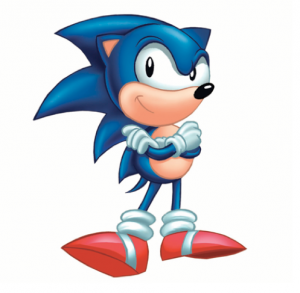 eckfactor was hired by KidsCo in the United Kingdom to launch its children's channel for subscription TV in Australia.
KidsCo is a premier channel for preschoolers, boys and girls aged 6 to 10, and families. Its programs include Adventures of Paddington Bear, Rolie Polie Olie, Sonic Underground, Donkey Kong Country, Dino Squad, Boo & Me, Jass Time! and Australian shows such as Snake Tales.
eckfactor worked with KidsCo for six months on brand awareness, corporate communications and tune-in publicity.
eckfactor also coordinated promotions for KidsCo programming, including Be A Star and Video Game Heroes Covermount, as well as working on corporate and special events for the channel.
Discovery Networks
eckfactor launched blue-chip entertainment client Discovery Networks International in Australia, representing key channels including Discovery, Animal Planet, and later Discovery Travel & Living.
eckfactor also managed PR and program publicity for Discovery Networks International in Australia and New Zealand, plus national media events such as the release of End of Extinction: Cloning the Tasmanian Tiger, in collaboration with The Australian Museum. The press conference for this event was simultaneously translated into more than four languages to cater for global media in attendance.
News Limited – Pride of Australia Medal
eckfactor publicised the Pride of Australia National Medal for 2011 and 2012 on behalf of News Limited.
The Pride of Australia National Medal recognises the unsung heroes who typify our nation's great reserves of community spirit, and eckfactor was tasked with creating newsworthy stories around the nomination process and publicising the award ceremony.
Despite the involvement of Australia's biggest publisher, neither stories about the nominees nor the awards themselves were guaranteed coverage in News Limited titles. The challenge, therefore, was twofold: attracting publicity from other media outlets, as well as papers in the News Limited group.
After interviewing selected nominees, eckfactor secured local and national radio and television coverage on 2GB, 2UE, 6PR, WS-FM, The Project, Sunrise, Sky News and the Today Show.
eckfactor's digital arm, Perfeckt, filmed interviews with winners and nominees on award night for distribution to interstate TV and radio networks. Post-event, eckfactor placed these videos with the media and continued to facilitate interviews with medal winners across News Limited titles as well as other metropolitan media, in particular radio.
News Limited – National Lifestyle Sections
eckfactor crafted a media program to launch HIT, TASTE and SWITCHED ON, three News Limited national shared lifestyle sections, with results that exceeded client expectations.
The challenge here was to generate publicity outside the News Limited stable of publications – across television, radio, and online – and position the section editors as credible experts. Weekly radio alerts and media releases were issued to newsrooms and talkback shows, focusing on the best stories and hot topics.
To prepare talent for interviews, eckfactor also conducted a two-day media training session and a social media workshop. In addition, eckfactor managed a trade publicity campaign that generated nine significant stories.
STUDIO
When STUDIO, the SBS subscription TV arts channel, went to air in 2010 eckfactor was chosen for the launch publicity.
Subsequently eckfactor was engaged to handle all the channel's ongoing publicity requirements, from corporate to programming.
eckfactor's television experience, combined with a passion for the arts, has produced significant media coverage for STUDIO ever since. eckfactor works energetically to publicise the channel, with the theme of encouraging all Australians to watch and "see the arts up close".